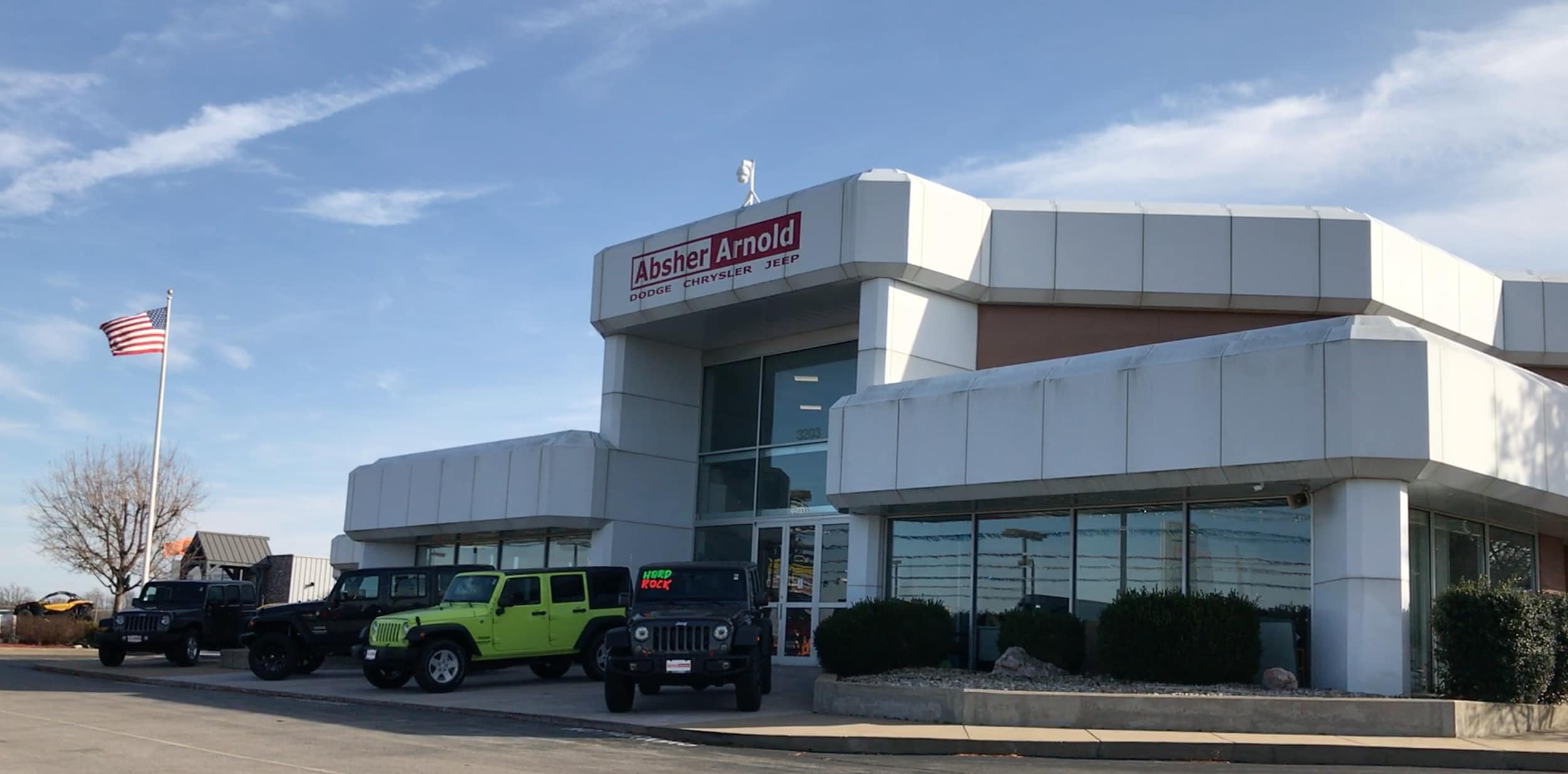 Welcome to Absher-Arnold Motors: Marion Illinois' home for new and used Dodge, Chrysler, Jeep, and RAM since 1947
      At Absher-Arnold Motors, we aim to assist our customers in every stage of vehicle ownership, from the first vehicle purchase, to service and upkeep on your family vehicle. Our sales and service teams take pride in knowing both our vehicles and our customers, and we take proudly serve the Southern Illinois area.
      Our lot is filled with a very wide range of vehicles to suit our customers' needs. You will find Jeep Wranglers, Gladiators, Grand Cherokees, Cherokees, and Renegades; Ram Trucks; Chrysler Pacificas, Voyagers, and 300's; Dodge Durangos, Journeys, Challengers, Chargers, and so much more waiting for you on our lot!
     Lastly, and certainly not least, our service team is made up of highly-trained service technicians and advisors with well over a hundred years of experience between them. From routine service to parts and maintenance, our service team will help keep you on the road no matter what!
      In short, Absher-Arnold Motors is a family business proudly serving the Southern Illinois area for over 70 years, and we have only been able to achieve this through the love and support of our customers. We welcome you to come into our dealership and become part of our growing Absher-Arnold Motors family!